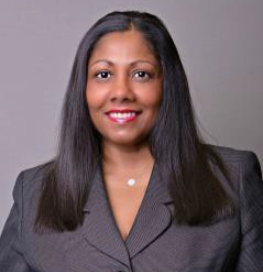 SAHIRA ABDOOL
Chief Administrative Officer (CAO)/Member
Ms. Abdool joined the Executive Team of The Principle Partnering Group, LLC (PPG) supporting the Principals; Darryl King and Karen Becerra in all fiduciary, strategic global mobility, enterprise initiatives, technology enhancements, business development, organizational infrastructure and human capital asset leadership to ensure sustainability, profitability and growth of the business in the most effective and efficient manner. Ms. Abdool is also the Chief Administrative Officer and provides executive operational oversight for all of the enterprise companies owned by Mr. Darryl King; which includes Quality Hospitality Consulting LLC, Hospitality Direct Staffing LLC and Service Master Quality Clean LLC.
Recently, Ms. Abdool was named Member and CAO of the new international company; PPG Global, LLC which expands professional consultative services internationally and with the initial mobilization in Cote' D'Ivoire, Africa (Ivory Coast).
Ms. Abdool has over 20 years of executive and operational experience in both the public and private sectors with business acumen and fiscal accountabilities for 24 X 7 serving an average of 2M customers, with direct span of control for 1000+employees and $3B in budgets, revenues, contracts and asset listings on an annual basis. She holds a Master in Public Administration from the University of Tennessee, an undergraduate degree in Psychology and Statistics from Tennessee State University. She also holds is a Scrum Methodology Master and has black belt course work and green belt in Lean Six Sigma.
Ms. Abdool has developed the Justice Solutions and Business Technology Division of the company and is actively involved and nationally known in the Court Industry (e.g., key membership responsibilities) with the National Association of Court Management and project affiliation experience, with National Center of State Courts.
Over the past two years, Ms. Abdool has been heavily involved in the strategic global mobility and public/private partnership alliances. Currently she is involved with trade mission development opportunities in Belize and just recently completed the strategic global outlay for the trade delegation visit to Cote D'Ivoire, Africa by invitation of the Sr. Minister of Employment, Social Affairs and Professional Training.
Executive Experience
Over twenty years of extensive leadership, complex capital and enterprise project management and business acumen experience in transforming public and private sector companies into high performing organizations. Corporate Portfolio breadth $3B.
Fifteen Years of Operational Experience and Fiduciary Control with Budgets, Private Funds, Revenues, Procurement, Contract Administration and Asset Listings in excess $300M; representing all Financial Services, Administration, Information Technology and Infrastructure Support, Reporting/Auditing, Collections, Revenue Forecasting, P&L, ROE, ROI Trend Analysis, Portfolio Development, and Investment Management with a consistent record of maintaining each budget/fund without deficit and passed all audit/compliance reporting/reviews.
Enterprise, Corporate and Field Experience in leading, developing, executing, monitoring and supporting Strategic and Global footprint initiatives for expedient mobility of Staffing and Human Capital Management Plans. Executive Oversight and practitioner experience in all aspects of Human Resources.
Executive Breadth and Consultative experience in business process improvements/workflow management, the integration of new and state of the art technology to ensure efficiency, efficacy and cost savings. Reducing redundancy, duplication of effort and streamlining organizations for greatest return on investment and profit/revenue returns. Is a catalyst for effective change management in helping organizations transform their workforce teams in to the highest level of efficiency, productivity and with best practices for qualitative out-put.
Recognized internationally as a transformational leader; Team Synergy, Empowerment, Exceptional Customer Relationships for Accountable and Ethical Leadership for municipal, higher education administration and the corporate sector industries. Her work product at the City of Houston Municipal Courts Administration Department received recognition as one of ten executive leaders globally by Kouzes & Posner's; Leadership Challenge Program Video.