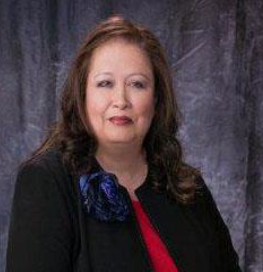 KAREN BECERRA
Chief Operating Officer, As Co-founder and COO, of the Principle Partnering Group, LLC. (PPG) and PPG/PeopleSource, Inc.
Karen leads and directed both firm's activities in all aspects of business development, and program planning and implementation. The firm is a premiere management consulting organization with an unsurpassed track record in helping companies of all sizes establish, manage, and maintain successful business-to-business collaborations. PPG offers objective solutions, effective project management, and strategic support services across all business segments.
PPG insures that all stakeholders are informed about the progress of any given projects MWSDBE programs. As a Principal, Ms. Becerra also serves as a liaison between the Prime Contractor and the actual and potential subcontractors in establishing and monitoring performance in pursuit of the MWSDBE objectives. Ms. Becerra has developed and directed a team to insure the development and implementation of outreach, compliance, and training programs designed to provide a holistic approach to assisting in attaining the overall MWSDBE goals while providing a much healthier MWSDBE community environment.
Ms. Becerra has over 35+ years of experience in business development, community relations, public involvement, policy development, education, workforce development, and outreach across all business segments.
Mrs. Becerra currently serves as the Program Advisor for Parsons Transportation Group in support of the METRO Light Rail, a $1.3B project she is responsible for developing program policies and procedures for the implementation of the METRO SBE/DBE Program in support of the prime Contractor, Parsons Transportation Group and SBE/DBE management team. Mrs. Becerra attributes her success to business-to-business relationships that have grown over the years. These relationships have allowed the development of programs and plans that assist small businesses and the business community in creating economic opportunities for longevity and success. She's assisted in developing programs and plans using program management best practices that have reached hundreds of potential subcontractors, hosted/participants in numerous community outreach events, delivered hundreds of training classes and assisted companies in pursuing local and state certifications. As well as teaming small and large businesses together to share knowledge and processes to create economic development.
Additionally, her other core services and competencies include but are not limited to:
Client Relationship Management
Client Data Management
Construction Management
Contracting Support
Energy Management
49 CFR, Parts: 23, 26, 181, 182
Governance, Risk, Compliance
Procurement Support
Program and Project Management
Performance, and Risk Management
Outreach and Community Development
Small Business Program Management
Supplier Relationship Management
Supplier Diversity Program Support
Stakeholder Management